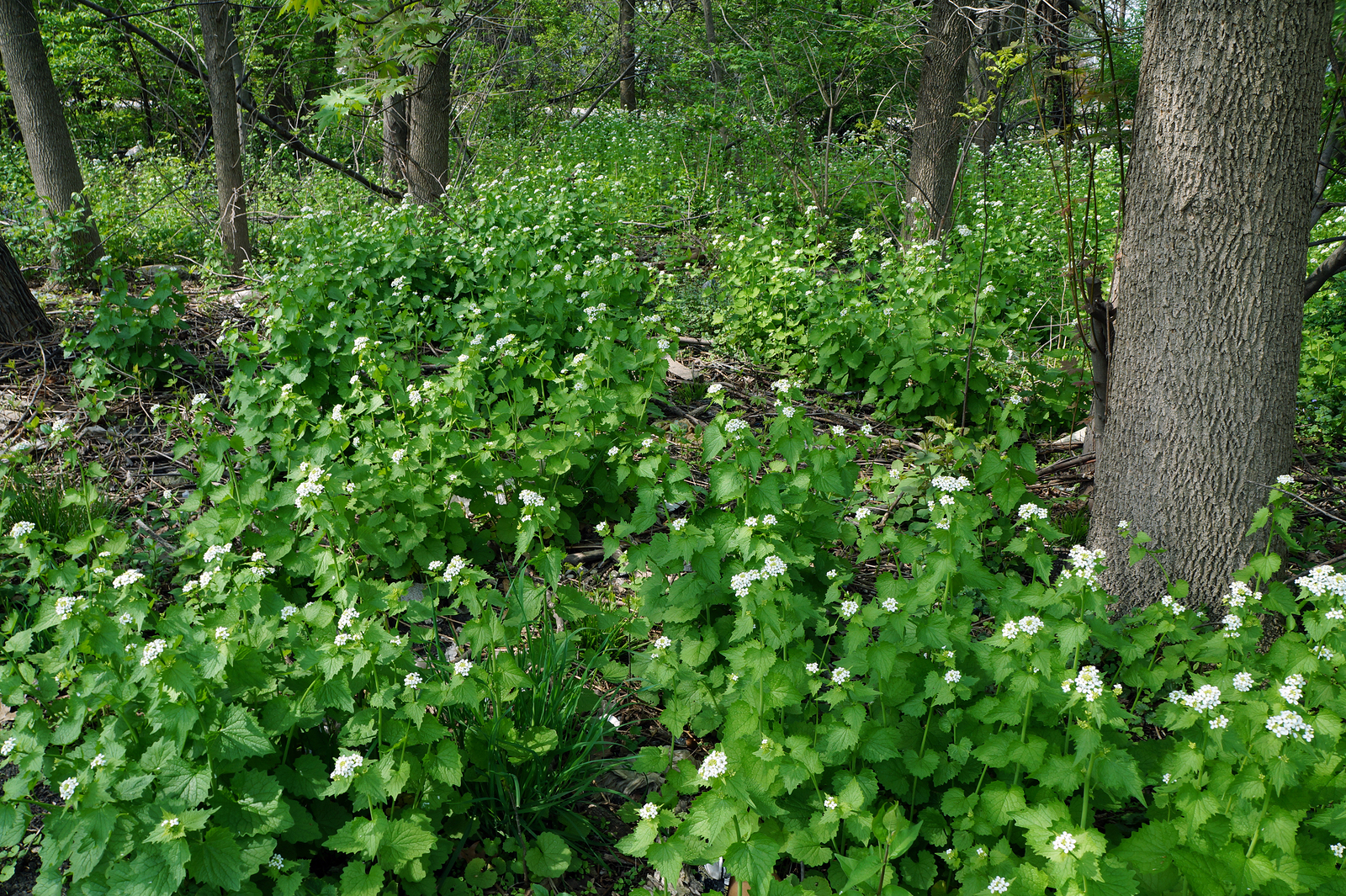 IWF and our trail partners–Indy Parks, Land Stewardship, Holliday Park Foundation, and Friends of Marott Park Woods Nature Preserve–work together on some of our Certified Sustainable Trails to remove garlic mustard!
Two separate events on the same day will help to thin out this invasive plant species that threatens the quality of the wildlife habitat in the river corridor.
Come ready to work outdoors! Equipment will be provided-bring your own gloves and water bottle.
**REGISTER by emailing blake@indianawildlife.org** Please indicate either Holliday or Marott Park.