Your generous gift will support IWF's commitment to common-sense conservation. We are devoted to helping Indiana's wildlife in a variety of ways, from developing and delivering free, statewide habitat programs to advocating natural resources policy at the state and national levels.
Donations of $100+ can opt to receive a free IWF Logo Tote bag made of %100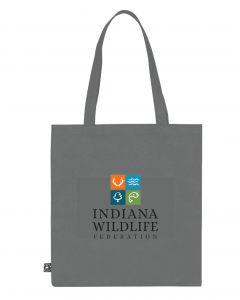 recycled plastic bottles as a thank you for your support!
Yes! We gladly accept stock donations. Learn more about gifting appreciated securities.
IWF is a nonprofit, tax-exempt charitable organization under section 501(c)(3) of the Internal Revenue Code. Membership fees and donations are tax-deductible as allowed by law.
EIN: 35-1058426