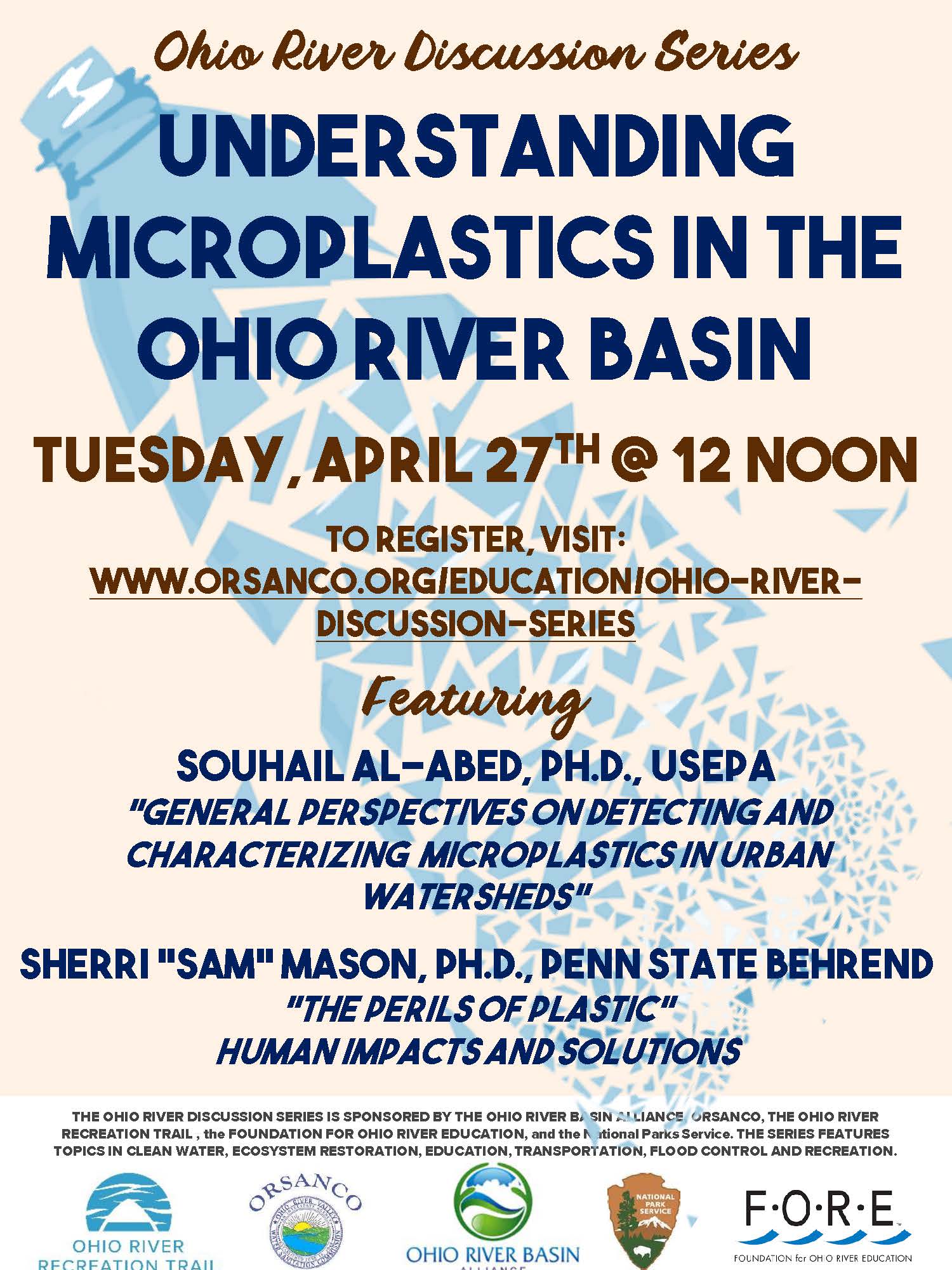 Since 1948, ORSANCO and its member states have cooperated to improve water quality in the Ohio River Basin, ensuring the river can be used for drinking, industrial supplies, and recreational purposes; and can support a healthy and diverse aquatic community. ORSANCO operates monitoring programs to check for pollutants and toxins that may interfere with specific uses of the river.
The Ohio River Discussion Series is an opportunity for communities to share their knowledge and passion for the Ohio River. This monthly series of webinars features topics in Clean Water, Ecosystem Restoration, Research, Education, Transportation, Flood Control and Recreation. The Series was created by the Ohio River Recreation Trail in 2020. In 2021, the Series was expanded with additional partners to provide additional content and support. The Partners include the Ohio River Recreational Trail, the Ohio River Basin Alliance, the Foundation for Ohio River Education, ORSANCO, and the National Park Service.
To register for the next Ohio River Discussion: Understanding Microplastics in the Ohio River Basin, 12:00 pm (EDT) April 27, 2021: REGISTER HERE.