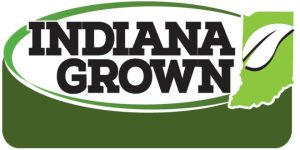 Check out this Op-Ed from our Executive Director in the Indy Star. In this op-ed he argues for an increase in conservation funding to ensure Hoosier farmers are able to take advantage of these programs that help increase the quality of life for Hoosiers statewide.
The farm bill looks after more than Indiana's crops. It can help improve Hoosier lives
Dan Boritt
Indianapolis Star
The farm bill is one of the most important pieces of legislation for conservation in the United States.
This omnibus legislation is renewed every five years and is set to be renewed in 2023. It provides funding for a variety of programs that help protect our land, water and wildlife. In Indiana, the farm bill has been instrumental in supporting the conservation of iconic species like the white-tailed deer, the bald eagle and the monarch butterfly. The Indiana Wildlife Federation believes that the farm bill is a critical tool for conservation, and we're committed to using it to its full potential to protect Indiana's natural resources.
Here are some of the ways that the farm bill can help conservation in Indiana:
Protect wildlife habitat. The farm bill provides funding for programs like the Conservation Reserve Program (CRP), which pays farmers to remove environmentally sensitive land from production and plant native grasses and other plants that benefit wildlife. In Indiana, CRP has protected over 1 million acres of land, providing habitat for a wide variety of species.
Improve water quality. The farm bill can also be used to fund programs that help reduce soil erosion, which can lead to pollution of waterways. The farm bill can also be used to fund programs that help improve water quality in wetlands, which are important filters for pollutants.
Increase hunter access. The farm bill funds programs that help improve public access to hunting and fishing areas. This can be a win-win for both hunters and conservationists, as it can help to increase public support for conservation efforts.
In addition to these provisions, the next farm bill should also include the following measures to improve equity, conservation and climate resilience:
Improve equity in the delivery of conservation program funds and technical assistance by supporting local employees who understand Indiana. Addressing historic inequities in agriculture conservation programs will profoundly boost the ability of farmers, ranchers, forest owners and communities across the country to build resilience, while enhancing soil health, water quality, wildlife habitat and livelihoods.
Strengthen the linkage between conservation compliance and crop insurance premium subsidies and improve enforcement of these provisions. In exchange for receiving certain farm program benefits, farmers must agree to fundamental soil and wetland conservation provisions to protect wetlands and reduce soil erosion.
Increase conservation title baseline funding to meet producer demand and protect and build on conservation funding provided in the Inflation Reduction Act. With farm bill conservation programs greatly over-subscribed, the funding provided in the Inflation Reduction Act is critical for meeting demand from farmers and ranchers. This funding must stay in conservation and climate-smart agriculture in order to address increasing demand for climate-smart conservation practices and long-term outcomes needed for a resilient agricultural economy.
Prevent conversion of native grasslands through a nationwide Sodsaver provision. Sodsaver correctly aligns the market risk of putting never-before-cropped grasslands into production by reducing federal premium subsidies for crop insurance on newly cropped, formerly grassland areas. Although currently active in six states, Sodsaver should be expanded nationwide to level the playing field and reduce taxpayer subsidization of risky production to help protect this endangered ecosystem.
Better align crop insurance with conservation practices that reduce risk and save money. Remove barriers to, and provide incentives for, adopting risk-reducing conservation practices within the crop insurance program to lower crop insurance costs and increase on-farm resilience.
By working together, we can ensure that Indiana's wildlife and waterways have a bright future in our state.
Dan Boritt is executive director of the Indiana Wildlife Federation, which is committed to promoting common-sense conservation throughout Indiana.